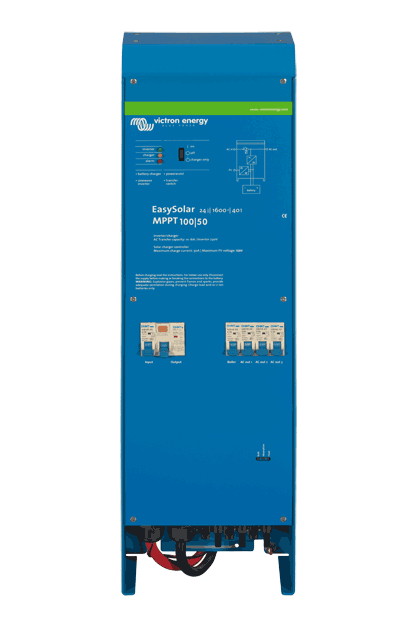 EasySolar
Price: $2,790
The EasySolar combines a MPPT Solar Charge Controller, an inverter/charger and AC distribution in one enclosure. The product is easy to install, with a minimum of wiring.
download pdf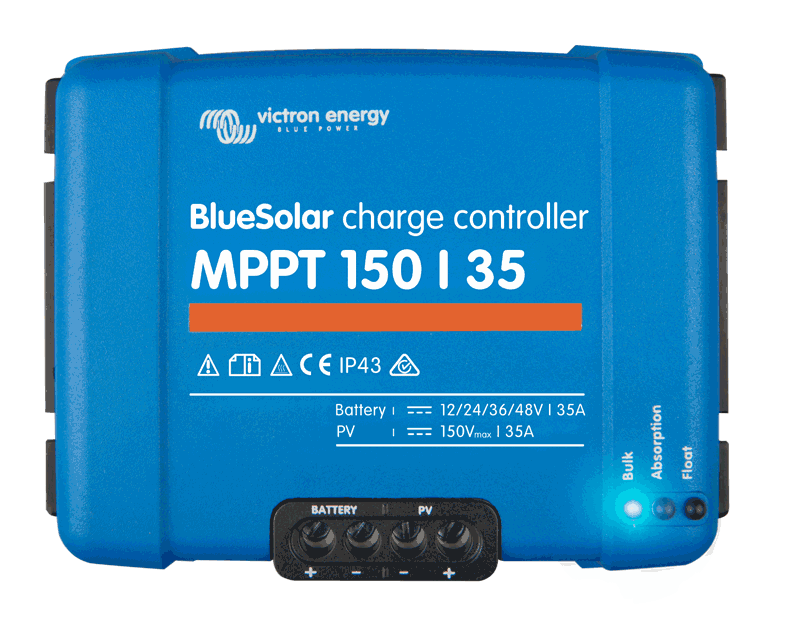 BlueSolar MPPT
Price: $1,090
SmartSolar MPPT Solar Charge Controllers – ultra-fast Maximum Power Point Tracking (MPPT)
Especially in case of a clouded sky, when light intensity is changing continuously, an ultra-fast MPPT controller will improve energy harvest by up to 30% compared to PWM charge controllers and by up to 10% compared to slower MPPT controllers. Bluetooth enabled (Bluetooth dongle needed)
Ultra-fast Maximum Power Point Tracking (MPPT)
Advanced Maximum Power Point Detection in case of partial shading conditions
VE.Direct communication port
Available with screw terminals or MC4 (solar) terminals.
download pdf
Get in touch with us now to launch your ideas