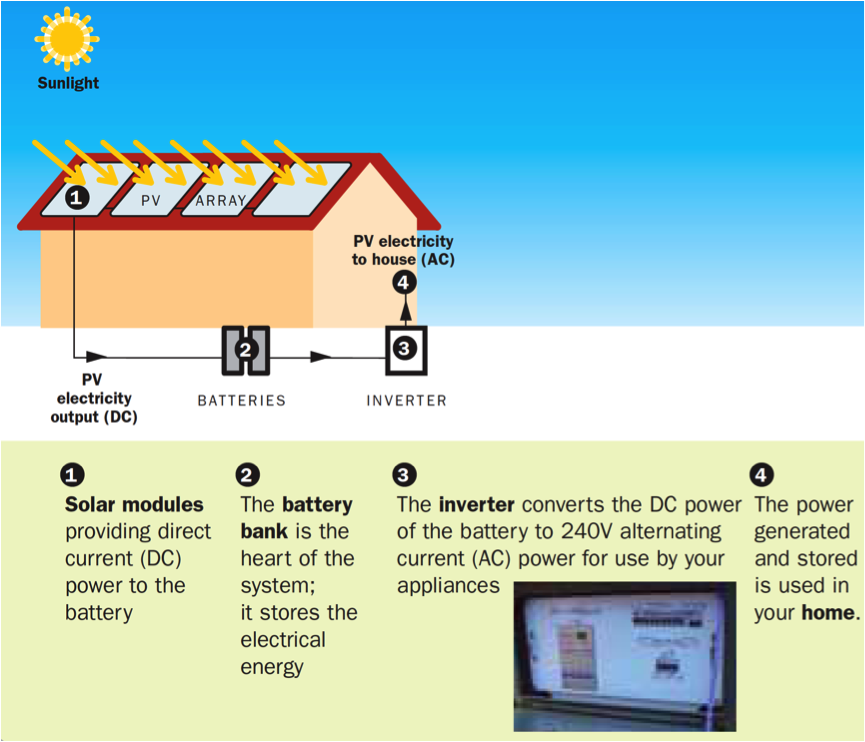 SOLAR POWER BATTERY STORAGE SYSTEMS
It is clear that solar panels generate the most energy during the day when the sun is shining. But it's also a fact that you tend to use the least energy during the daytime. As a result your solar energy is fed into the grid during the day and then you buy back that energy from the grid in the mornings and evenings.
During the day in a typical grid connected house fitted with solar panels and battery, the solar inverter is supplying the house with power from the solar panels and the solar charge controller is charging the battery. During this time the installation is not taking any power from the grid. In the evening and when there is no or little sun, the inverter is supplying the home with power from the batteries. Only if the battery is discharged below 50%, will the inverter reconnect to the grid to power the home.
find out more