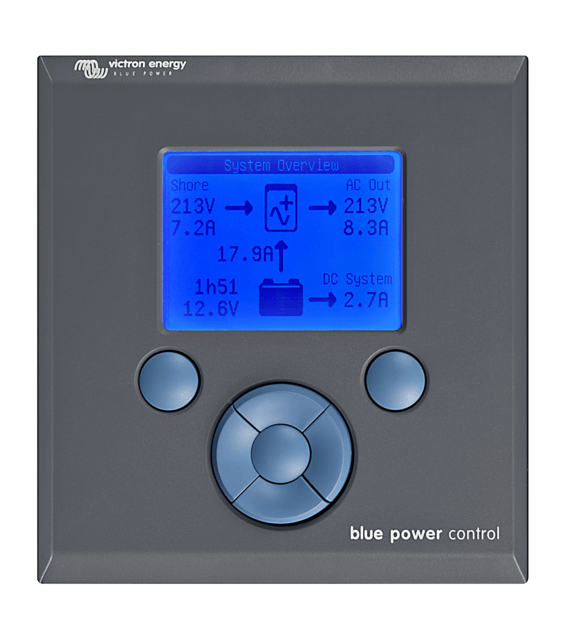 Blue Power Panel
Price: $xxx
The Blue Power Panel provides intuitive control for all devices connected to the VE.Net network. It can be used to view and configure the full range of settings on VE.Net devices. Furthermore, its fully customizable overview screens make it the ideal monitoring tool for your power system.
download pdf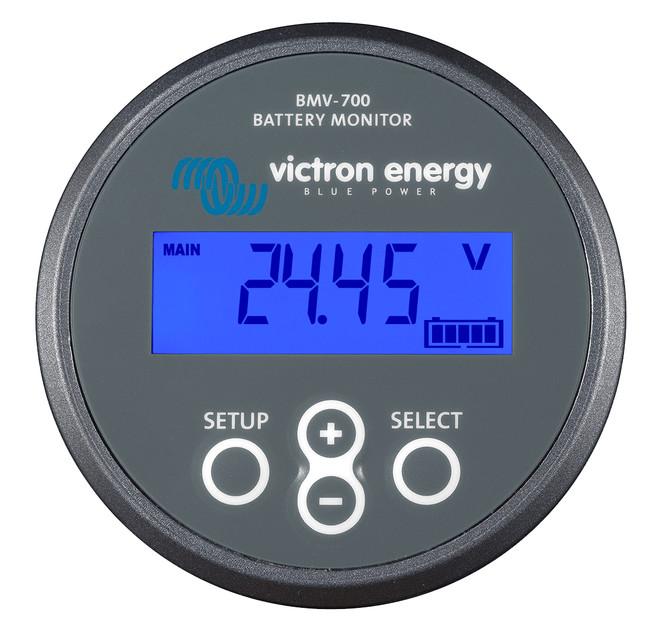 BMV-700
Price: $xxx
The BMV-700 is our newest high precision battery monitor. The essential function of a battery monitor is to calculate ampere hours consumed and the state of charge of a battery. Ampere hours consumed are calculated by integrating the current flowing in or out of the battery.
download pdf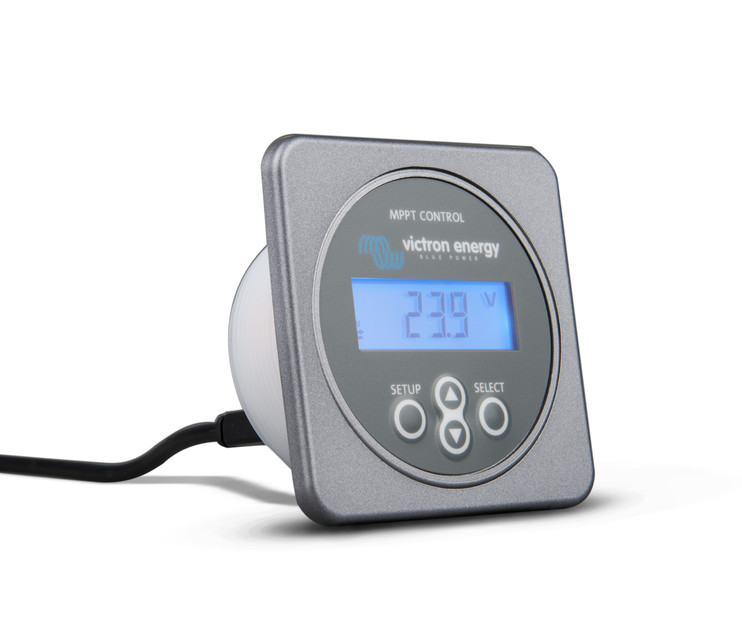 MPPT Control
Price: $xxx
The MPPT Control lets you see the status as well as setup all BlueSolar MPPT Charge Controllers that have a VE.Direct communications port. The new MPPT Control is mounted in the familiar BMV-700 series housing, maintaining a consistent and professional look to your panels and systems monitoring equipment.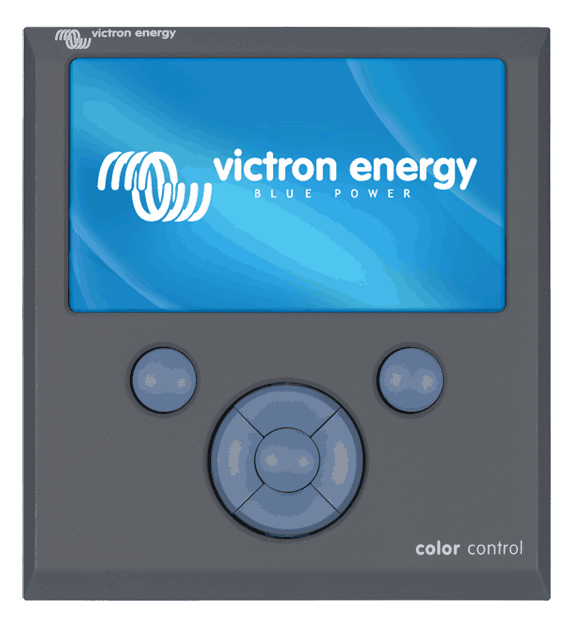 Colour Control GX
Price: $740
The Color Control GX (CCGX) provides intuitive control and monitoring for all products connected to it. The list of Victron products that can be connected is endless. Besides monitoring and controlling products on the CCGX, the information is also forwarded to our free remote monitoring website: the VRM Online Portal. To get an impression of the VRM Online Portal, visit www.vrm.victronenergy.com, and use the 'Take a look inside' button. The portal is free of charge.
download pdf
Get in touch with us now to launch your ideas