Self Consumption Solar Systems available in Newcastle and the Hunter Valley
Your electricity bill can cost you quite a lot of money, especially in the winter months, and conventional solar power systems can only offset the power you use through the middle of the day when the sun is shining.
With the former feed-in tariffs being quite low, it's a wise choice to store your solar power for later use, as self-consumption solar systems are rapidly becoming the best way to reduce your power bills. The team at Blue Power Storage has been installing self-consumption battery storage solar systems in homes across Newcastle, the Central Coast and the Hunter Valley for many years, and we're dedicated to making the sun work for your needs.
Grid connected energy storage for solar PV systems has become a hot topic as energy storage technology prices fall and retail electricity prices rise. Meanwhile, the feed-in tariff has been cut back so drastically that it only makes sense for home owners and businesses using hybrid solar systems to self-consume as much as possible of the power that it produces.
Blue Power energy storage devices offer a simple solution that integrates easily into existing or new solar power systems. We'll work with you to help you find the best self-consumption solar system solution suited to your needs.
You can read through our range of solutions or discover more about our solar power battery storage solutions and see why having one installed at your home or business is great for the environment, the future, and your wallet.
Our Products Offer the Best Self-Consumption Solutions
ECO Multi – Hybrid Inverter
The Victron Energy range of self-consumption inverters include the MultiPlus, the MultiGrid and the ECOMulti. These products all are highly adaptable and together with a wide range of software tools, seamlessly fit into all common solar system solutions to suit your needs.
With grid parallel configuration the MultiPlus will use data from the power meter supplied to optimise self-consumption and, if required, to prevent back feed of excess solar power into the grid.
Solar power is converted to AC, the MultiPlus will use excess solar power to charge the batteries or to feed power back into the grid, and will discharge the battery or use power from the grid to supplement a shortage of solar power.
In case of a power outage selected loads will continue to be powered.
Monitor and manage your system from your smart phone and tablet.
Free remote monitoring website can display all your systems data in a comprehensive graphical format. System settings can be changed remotely via the web-portal.
View Blue Power Storage's monitoring site HERE.
THE REDBACK INVERTER
Redback Technologies is an Australian energy technology start-up aiming to change the way that households consume electricity. The company's Smart Hybrid System allows households to store energy generated by their solar panels so that it may be used when it is of most value to them.
From a hardware perspective the Redback Smart Hybrid system's all-in-one multi-mode inverter topography with integrated disconnects and bypass switches, integrates fast and costs 30% less than competitive products when fully integrated. In addition to cost reduction, the Redback system pushes the industry forward to a new safety benchmark, with all electrical switchgear pre-wired and tested on the factory floor prior to release, thus significantly reducing human error.
From a software perspective the Redback system is dynamic and adaptable. Surplus power export control comes as standard, as well as Wi-Fi and a free cloud based monitoring suite that is continually improving. Hybrid Inverter.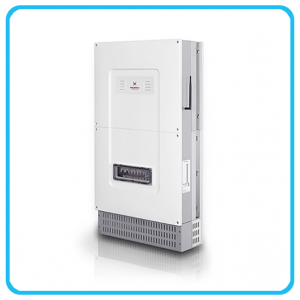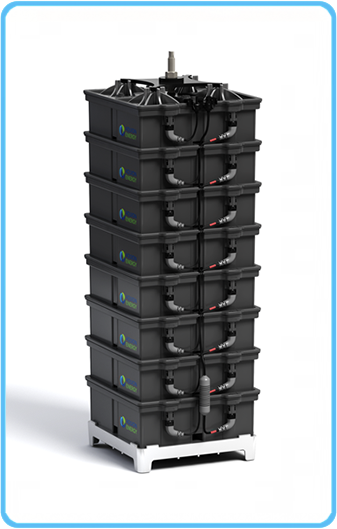 THE EXCEPTIONAL AQUION SALT WATER BATTERY
Aquion's saltwater-based batteries is one of the most affordable, safest, and environmentally-friendly batteries on the planet, making them a great option for residential and commercial energy storage applications.
The number of self-consumption solar system storage options in Australia are growing rapidly as more and more homes and businesses look to batteries to help them get the most of their solar power systems and reduce their reliance on the electricity grid. Historically, the conventional go-to solar storage technology in Australia has been lead-acid batteries and more recently, lithium-ion batteries. Despite their popularity, both of these battery chemistries have certain disadvantages. Firstly, unless they are well-engineered energy storage systems can potentially be dangerous, especially as they age.
Secondly, they cannot be fully discharged without causing permanent damage to their ability to hold a charge – meaning that in effect their full capacity cannot be used. And finally, they are both heavily reliant on the use of caustic chemicals both in their production and operation.The company's batteries – based on a technology that has been around for over 100 years – are unique for a number of reasons. They can be repeatedly discharged to the maximum depth across their recommended lifespan without damaging their ability to hold a charge.
Furthermore, they pose virtually zero risk of fire hazard (they are 'self-extinguishing'). And on top of this, they are the first and only battery manufacturer to have met all the stringent criteria to obtain Cradle-to-Cradle (Bronze) certification – meaning that they are arguably the most environmentally benign batteries currently available anywhere. Salt Water Battery.
LITHIUM BATTERIES
The 6.4kWh battery system from LG brings solarstorage solutions to Australian homes at an affordable price with high quality.
The LG Chem allows for high output with long life spans.
Compact size and light weight.
The high power density, ultra-compact and light weight battery makes the LG Chem easy to handle and easy to install.
Expandable system.
Owners can expand on their initial battery size with two 3.2kWh modules, so you can have a 6.3kWh, 9.6kWh or 12.8kWh system. With such flexibility, it is a great solution for households of many sizes.
The unit can be installed indoors, mounted on study walls easily. Lithium Battery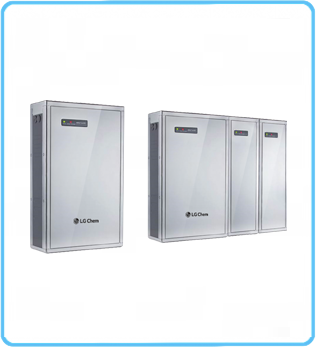 The importance of self-consumption systems
It has never been a more important time to make the switch to self-consumption systems for your home, which is why we're dedicated to providing homes in Newcastle and the Hunter Valley with self-consumption solar systems. Many families are beginning to make the switch to more environmentally-friendly energy solutions such as salt-water batteries
Here are some benefits from switching to self-consumption solar power energy systems:
Whilst there has been a massive reduction in state-based feed-in tariffs for solar power, people are still choosing to go green with their electricity as it has a massive cost cutting effect on your electricity bill.
Producing solar power for your home is clean and does not emit any harmful gas emissions into the atmosphere.
As recourses are becoming less attainable it is important to use these recourses wisely and sparsely – having a solar power system installed at your home or business helps to reduce the wastage on recourses that are becoming harder to obtain.
Having solar powered, self-consuming energy systems at your home or business help towards a more sustainable future at this most critical of times.
You will be setting an example for your peers to make the switch to green energy.
There has never been a more important time to make the switch to green energy solutions in your home.
The specifics of solar energy
A hybrid or 'self-consumption' will use electricity from your solar array to charge the battery bank, so instead of surplus energy going to the grid, it gets tucked away for later use.
The unit will instantly switch on in the event that your solar array can't meet the electricity demand of your home.
You need not go without electricity in the event of a blackout, the system will continue to power your home for as long as the sun is shining or as long as the battery lasts.
Homes with low electricity demand could become almost entirely independent from the grid.
Most homes consume the largest part of their power bill in the morning and in the evening when solar power isn't available.
If you're not home to use it, don't sell your excess solar power to your electricity provider, store it in batteries and use it at night.
Reduce your power bills to a fraction of what they are, or even eliminate them completely.
Add batteries to your existing system or have a completely independent, off-grid hybrid solar system. We use the highest quality lithium batteries as well as the exceptional new salt water b
Blue Water Storage provides a range of solutions, from batteries, to installations, to controllers, that will cut your home or business's greenhouse gas emissions whilst also cutting the cost of your electricity bill.